About Us
Rougle Park is located on the outskirts of Maryborough Vic. We have 11 acres & have a small hobby farm with the dogs, sheep- black face suffolks & self shedding dorpers, a cat called Rupert that we rescued from the pound about 8 years ago, dams with fish & yabbies & from time to time birds.
Myself & Gary have been together for 11 years & have two beautiful little boy's that are 9 months & 2 years old.
I am a full time stay at home mum, I obviousally look after the boys but also do most of the caring for the dogs which is a full time job in it's self some times. Gary is a foreman at a local business. Gary also has a passion for all thing fast & expensive, he also enjoys the sport of hunting.
Rougle Park is a small establishment that is proud to be the home to two of the most beautiful breeds Boxers & British Bulldogs. We breed dogs of show/ pet quality that would be an exciting edition to any home. The only puppies we have for show are the puppies that we keep for ourselves, all others are for pet only. We are open to letting out main reg pups to members of ankc that have been foe a minium of 2 year & that are looking to show.
We origionally started out with one Boxer Bitch Jemma Aka "Rougle". Her excitement for life is so addictive making her a pleasure to be around. Jemma is a very smart level headed bitch & the most loyal dog, best mum & best friend that I have ever come across, Jemma is now 12 & going still going strong. From there we were hooked with the breed & wanted nothing more that to better the breed & let other people in on a little glimps of how lucky we are by providing them with there own Boxer.
Our Boxers produce some of the most sweet, kind & sound puppies. We rear them in a loving, happy, warm enviroment, you are then provided with the happiest puppy that wants nothing more than to love, please & honour you 100%. Our boxers are also part of the Vic Boxer association heart screening program, all results are on the Vic boxer site.
We decided to venture into a new & much more challenging & demanding breed, The British Bulldog. Our first British Bulldog was a bitch called "Narla", she is such a sweetie & so kicked back. We were very lucky to purchase such a sound, fit girl. Narla will be 8 in Jan 2014 & is still as much trouble as the day we brought her home.
We had no idear how much work went into this breed despite all the research we did prior to purchasing one of these little babies. Raising a litter of British Bulldog babies is a big job for the first few weeks of these little babies lives. We literally live, sleep & eat with them until they become self sufficent, these pups are worth every cent they are sold for & I admire anyone who can stick it out. We have a humidi crib that our bulldog puppies are raied in for the first three weeks which is digitally temp controlled & also has oxygen running through it. We aim to produce very sound & healthy British Bulldog puppies that would be fit for not only the show ring but the family home. We are confident in saying that we are breeding with very healthy bitches & using a very healthy dog.
We currently have 4 lovely big boxer boys (1 retiering soon) & 2 British Bulldog boys that are avaliable for stud to approved bitches, all have produced some beautiful off spring.
Our kennels are still being established after our move but are slowly coming along nicly. When ever you turn around you always find something new to do. We are now in the process of laying a new big slab of concrete for our second lot of pens to match our first, it's a big job!! We are always looking for ways to improve our kennels what ever the cost, it's just getting them all done but I know we will get there & I'm sure it will look great when done!!
We hope you enjoy our site & hope that you are as lucky as us to own one of these beautiful breeds.
Below are some pic's of us & our little hobby farm.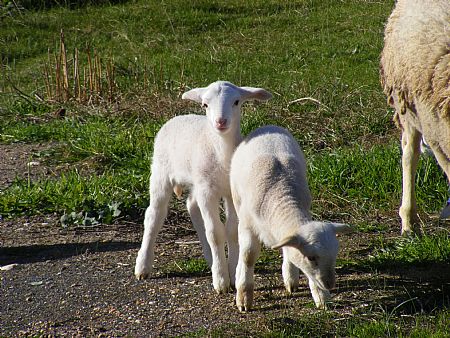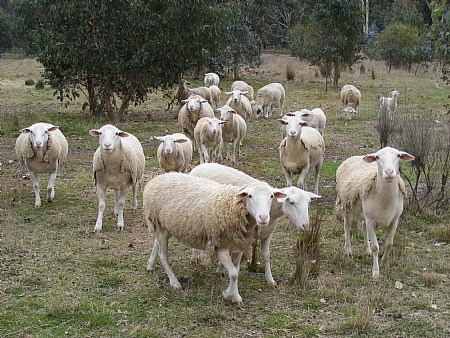 Some of the dorper lambs above, they are a set of twins. Some of our dorpers (self shedding), as you can see it looks like
half there wool has fallen off, they shed from the bottom up.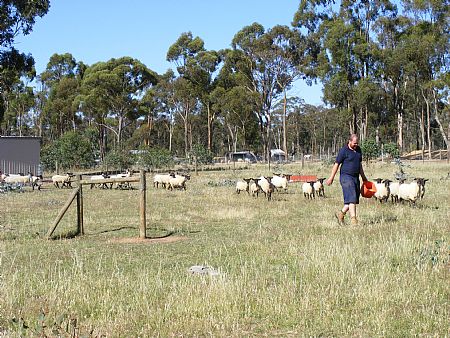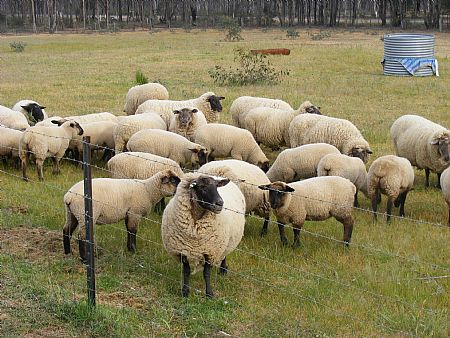 Gary & some of the Black face suffolks Black face suffolks & some of there lambs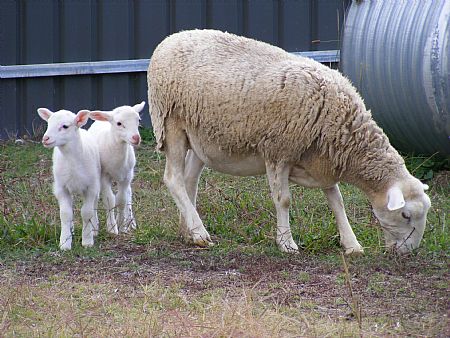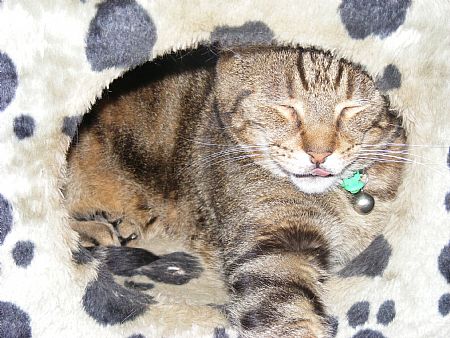 Dorper & her twin lambs. Rupert our cat, apparently he use to live down the end of our court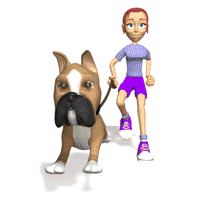 *All photo's & contense are property of Rougle park & may not be copied or redistributed in any way.